It is officially 2016, making it the perfect time to start planning your bucket list for the year ahead. Each year brings new opportunities for adventure and travel. In order to help you get some inspiration, here is a list of some of the best that you need to see.
1) Yosemite/National Parks
This year marks the 100th anniversary of America's National Parks system. Pay tribute to the parks system and soak in some of the country's beauty at one of the national parks. If you are looking for some serious adventure, look no further than Yosemite; the park offers nearly 1,200 square miles of spectacular scenery from waterfalls to towering Sequoia trees to daunting cliff faces. If you are interested in checking out multiple national parks, national forests, and national wildlife refuges, then you should definitely get the American the Beautiful Annual Pass. For only $80 you can gain entrance to these locations across the countries.
2) New Mexico
New Mexico was named the top value destination in the United States for 2016 by Lonely Planet. The state has a lot to offer in terms of the outdoors, from hiking to hot springs. In addition, it is also becoming known for an affordable food and drink scene. If you are still looking to plan a ski trip this season, you can expect to spend about a third as much on lift tickets in New Mexico as you would at Colorado's ski slopes.
3) Sicily
A Travel + Leisure pick for 2016, Sicily is the perfect place for an Italian vacation. While it may not be as popular as Rome or Tuscany, this tiny island packs a punch for a fraction of the price. You will be able to see ancient Greek temples, historic cities, stunning beaches, and an emerging wine scene.
4) Tennessee
Tennessee is another top-10 state on the Lonely Planet's top cities to visit in 2016. The state has a thriving music and food scene. While Nashville is the country music capital of the world with a vibrant nightlife to match, there are a number of other great places to see. Memphis is the home of the blues and the birthplace of rock 'n' roll. Another great stop this year is Gatlinburg, which offers access to the Great Smoky Mountains and a variety of great places to eat.
5) Cuba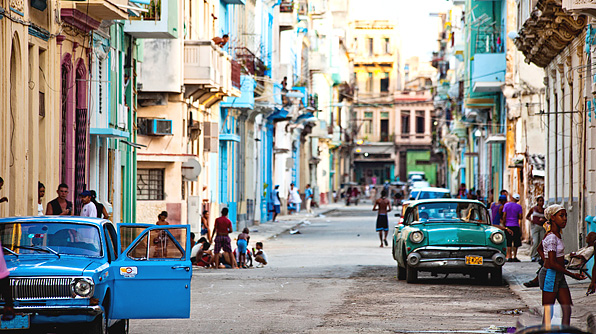 Catch a glimpse of the island's authentic roots while you still can. Cuba is a must-see destination in 2016. While there are plenty of great hotels, try an Airbnb or stay at one of Havana's beautiful historic properties to get a real taste of the local culture.
6) The Galapagos
These breathtaking islands will soon be opened up to thousands of more tourists. This means that if you want some time to see them while they are still unspoiled, then now is the time. You can beat the crowds and have this wildlife paradise practically to yourself. A great way to do so is the small boat tours because you can cover more ground and spend more time on land with the animals.
7) Barbados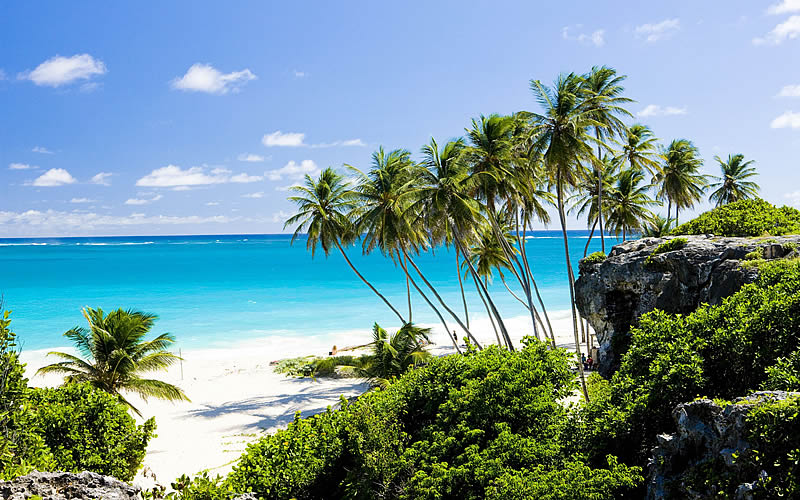 Barbados will be celebrating its 50th anniversary of independence this year, on November 30th. The Caribbean's easternmost island has a lot going on to bring in the celebrations. Beginning this month, Bajans will begin prepping for the jubilee with concerts, art festivals, and much more.
8) Brazil
Millions of visitors will be making the trek to Brazil in 2016 for the Summer Olympics. While you may be inclined to avoid the madness of the games, Brazil will certainly be an energetic place to visit this year. A vacation here will be surprisingly cheap: the dollar costs about a third as much as it did last year.
9) Botswana
Botswana will also be celebrating 50 years of independence in 2016. This has already resulted in an increase in bookings for the year ahead. This southern African country is committed to wildlife and environmental preservation, making it an amazing place to experience the true nature of the region. Considering staying at the lodges from Wilderness Safaris, which highlight conservation in an amazing setting.
10) India
The must-see spot in India is Kanha, Madhya Pradesh's largest national park. Jonny Bealby, CEO of Wild Frontiers, told CNN (which also named India to its top 2016 list) that Kanha was the inspiration for the original Jungle Book. Hollywood has a long history of helping to lure travelers to new destinations, and thanks to the forthcoming movie based on Rudyard Kipling's the Jungle Book, India will be one of the most popular destinations the year.